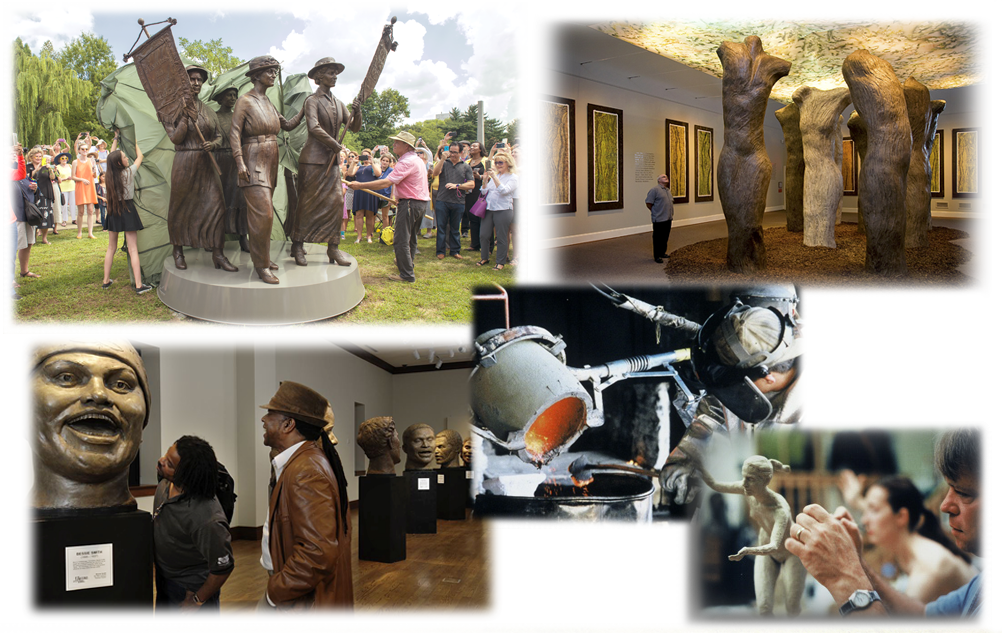 Traveling Exhibit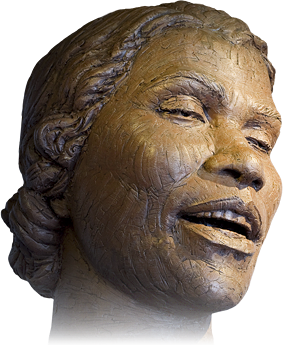 Ask us how to schedule and exhibit at your museum or gallery. You may contact us and my staff would be happy to go over our exhibition procedures. Call us at: 615.298.4611
Cultural Heroes features the first seven icons of an ongoing series of artists who were key role players for Civil Rights, putting their careers on the line. Sculpted in a moment of performance, these colossal portrait heads also represent various ways of handling clay, always with the intent to make the material and its treatment at least as important as the subject matter. The artist's seven role models currently represented in the sculptures are Marian Anderson, Woody Guthrie, Billie Holiday, Lead Belly, Paul Robeson, Bessie Smith and Josh White. Read More
LeQuire sculpted Dream Forest, nine elongated, interpretive human torsos, assembled together on a colossal scale, with tree-like stature. In a darkened room, the viewer walks among the highlighted, 12-foot tall human torsos as if they are in a dream forest. To continue the exhibit and to help bring the forest into the room, LeQuire created 8-foot tall prints for the walls, woodblock prints on paper embossed with leaves and inked.
LeQuire wrote about a series of dreams he had, and in collaboration with author, Madison Bell, edited them into narrative poetic forms which LeQuire incised in the sculpture, embedding them as part of the final surface texture. Read More
The lost-wax method of casting bronze was invented in China over 10,000 years ago. While technology has evolved, the process remains extremely labor-intensive. LeQuire has worked in foundries in Italy and the United States and is well versed in the subtleties of the craft.
This exhibit includes clay models, molds, wax castings, and finished bronze sculpture, along with photographs that help to explain the process. Finished works include many of LeQuire's small-scale figure studies. The show promotes the value of traditional practices—studying the human figure and working from life. The exhibit demystifies the bronze casting process and is of interest especially to sculpture students and collectors.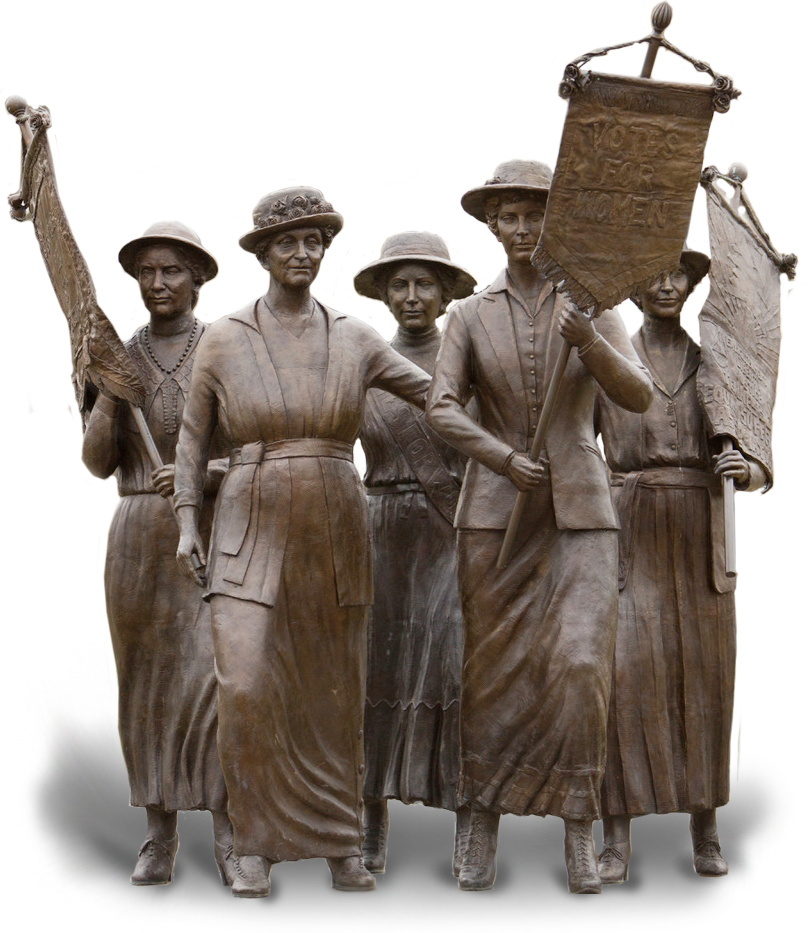 Monumental Women Exhibit. Alan LeQuire has been making portrait sculpture for over 35 years. These works range from miniature to monumental with commissions from both private and public clients.
As a figurative sculptor, LeQuire relishes the process of portraiture — experimenting with various ways of handling the material, always with the intent to make the material and its treatment as important as the subject matter. LeQuire is motivated by the moment when an inanimate material, like clay, comes alive, and the spirit of the sitter seems to move into the material.
This exhibit explores the many ways of capturing a likeness in sculpture with portraits in terra cotta, bronze, and plaster in varying scale and style. A portrait demonstration, workshop, and/or lecture will coincide with the exhibit upon request. Schedule this exhibit for your space by contacting LeQuire Studio.